Camera survey of pipe lines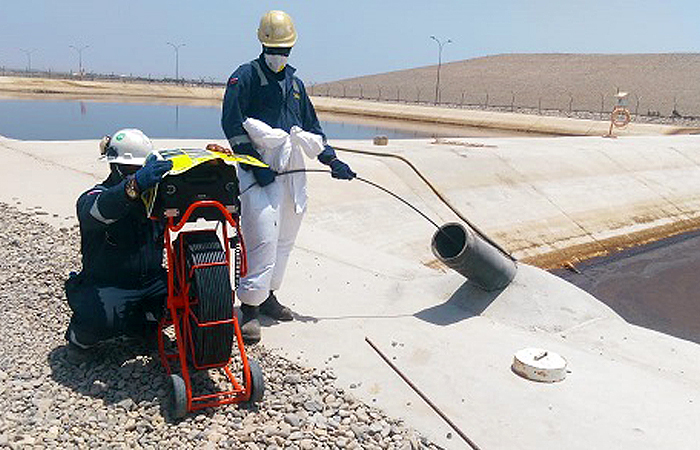 Hydroflow utilizes a Mini-Cam push rod camera to assist with pipe line inspections and surveys based on the clients requirement. Through this system we are able to assist the internal state of the pipeline pre and post cleaning, and compile an accurate and detailed report.  The system is essential in identifying damage or blockages in pipelines pre-cleaning which can save the clients time and money.  The system has;
A self-leveling head for upright viewing despite orientation.
Centering device for centered view in pipes of 50 to 225mm Ø.
Shadow less LED Illumination.
Constructed of titanium and scratch resistant sapphire.
Optional 33kHz, 512 Hz or 640Hz SONDE.
60m fiberglass reinforced push rod with water tight connectors.
Welded frame with lockable Coiler.
Daylight-viewable 10.4" TFT LCD display.
Compact Flash card slot for quick and easy PC upload of JPEG images and QuickTime video clips.
Video Text writer with Membrane QWERT Keyboard.
On screen meterage counter.
Standard composite video output.
Built-in 6 hours battery with multi-voltage charger.
Industries
We Serve
Marine industry offshore and onshore
Petrochemical oil and gas offshore and onshore
Construction industry – civil marine and oil and gas
Utilities and power generation industries
Subsea – maintenance and pipeline projects
Process Manufacturing Industries